Rotary Year 2021-22 - Making new memories!!!
The E-Club of the Carolinas was recognized again by
D7750 and RI
for its support and commitment to the Rotary Foundation
November 2021 Foundation Dinner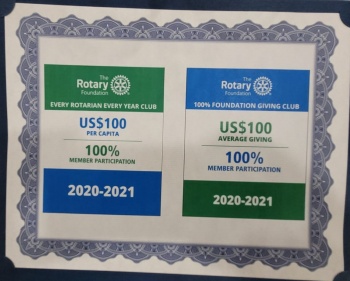 All Club Conference District 7750 - June 25-27, 2021

Our E-Club table displayed the new Club Flag, Banner and a new Brochure.
The E-Club was also recognized by the District for the live streaming sessions via zoom and for achieving the Governor's Gold Club of Excellence Award!
Congratulations President Mike Reid!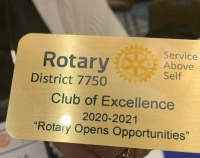 Congratulations to Lenna Young, E-Club President Elect 2020-21
received the " Rotarian of the Year" plaque from our club.